New Partnership Between Local 1059 and The London Children's Museum
New Partnership Between Local 1059 and The London Children's Museum
The London Children's Museum is getting closer to its historic move to 100 Kellogg Lane and Local 1059 is lending a hand.
You may have noticed on social media an announcement about our recent $30,000 donation.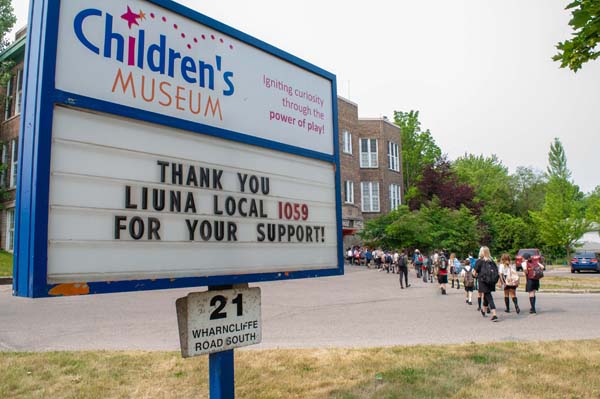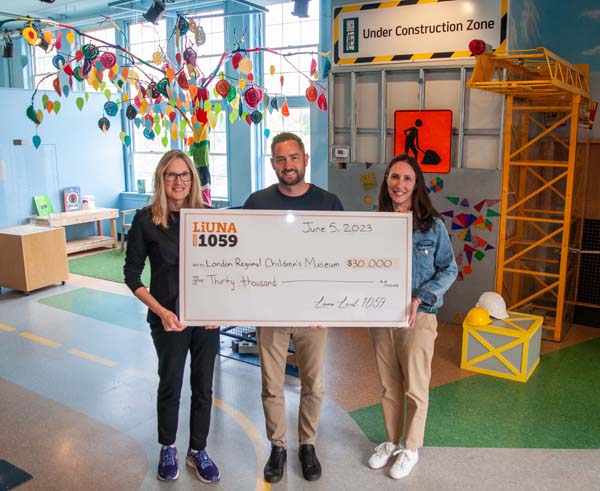 The London Children's Museum has for decades been creating long-lasting educational memories for Southwestern Ontario families and we're proud to be supporting this storied local institution as it begins a new, exciting chapter.
In addition to sponsoring an exhibit in the new Unearthed Gallery, our donation has also unlocked a significant discount for Local 1059 members: 40% off Family Memberships and Passport Memberships.
Memberships can be purchased here. To take advantage of the discount online, use the code we sent via email (also listed on the Local 1059 member app) at checkout.
Memberships can also be purchased at the front desk. Please note that members must show their union card upon arrival at the London Children's Museum for their first visit, regardless of whether a membership was purchased online or in person.
The discount code will be valid until September 4th.
Local 1059 members will have access to a similar discount for one year following the grand opening of the new London Children's Museum (details to follow.) In the meantime, you can read more about the museum's future home by clicking here.
If you have any questions about this partnership, please reach out to Chris Montanini, Director of Communications at cmontanini@liuna1059.ca, or Alysha McLeod, Communications Specialist at amcleod@liuna1059.ca
We hope you and your families enjoy this excellent opportunity for fun and learning!